Financial Stability
Check the financial standing of a supplier in real-time, multiple credit bureau data and points and alternative leading indicators
Legal, Ownership & Control
Get a clear, visual view of entities. Uncover hierarchy structures, Ultimate and Beneficial Owners. Get updates about recent changes, covering persons of influence (Directors & Officers) as well.
ESG & Sustainability
Assess suppliers based on their ESG performance and adherence to international and regional standards. Screen against ethical requirements or modern slavery
Capacity, Quality & Performance
Make better decisions with data on supplier performance, accreditations such as ISO 9001. What's the bandwidth and capacity of your suppliers?
Regulation & Compliance
Check on registration, regulatory, certifications, Health and Safety certifications.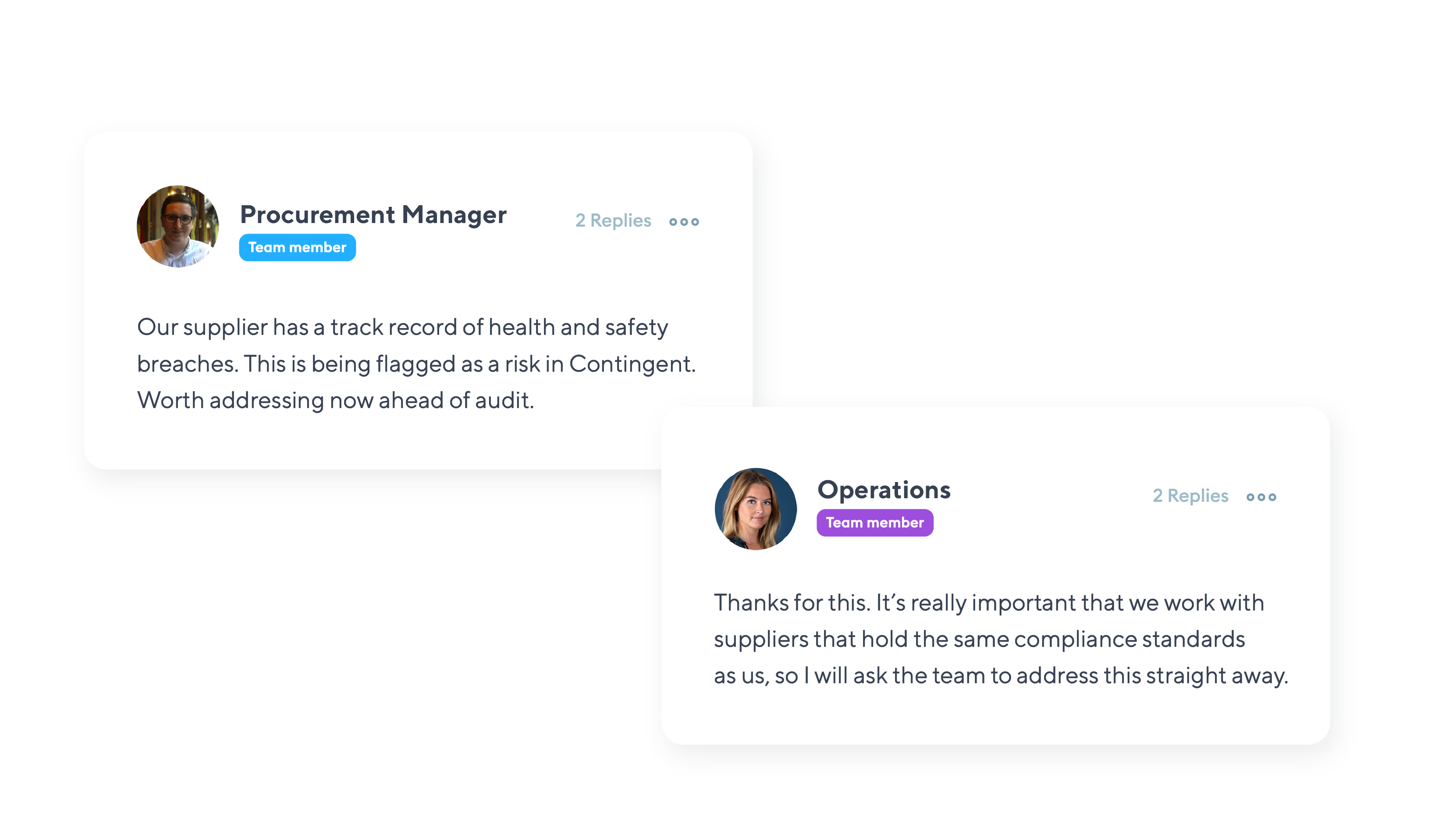 Technology & Cyber
Cyber threats grow in volume and sophistication. See how resilient your suppliers really are
Markets & Prices
Screen against news and market trends to stay ahead of the curve and inform your business strategy